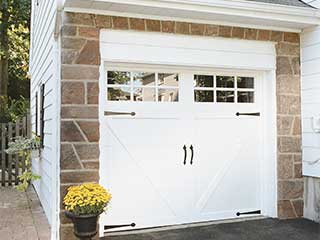 Whether you're looking to have a new door fitted or you've already had one installed, you know that there's plenty to consider both when choosing and maintaining these types of systems. Our Garage Door Repair Corona team is comprised of highly experienced professionals who know everything there is to know about maintaining your system and replacing any worn-out components with new operational parts. We have the best team in California.
Precise Replacement Done Right
Even if you wish to ensure that your door continues to work properly, you'll eventually have to replace the springs, openers or other components, due to natural wear and tear damage that can gradually accumulate. It's highly ill-advised to attempt and carry out such repairs by yourself, especially given the extreme size and weight of the parts that may be involved. That's what our professional service technicians are here for.
Maintaining Proper Operation
The key to making sure that your garage door always works perfectly is to have an expert perform routine maintenance on your system as well as make the required safety checks. By keeping an eye on the condition of your door, and making sure to stay up to date when it comes to safety, your system can end up lasting much longer than you initially expect it to. Our experts believe that prevention is the best cure.
Leave It To The Experts
Attempting to perform most types of garage door related repairs on your own can be extremely dangerous. The springs, for example, are under a lot of stress and can cause bodily harm when handled improperly. These systems are comprised out of many different moving parts, and each of them can pose a varying amount of risk both to yourself and your property.
Therefore, whether you need simple repair work done or a complete replacement service, give our trained professional a call!
The Best Service Provider Around:
Cost-effective repairs from local professionals
Safe and secure maintenance solutions
Full garage door installation by expert technicians