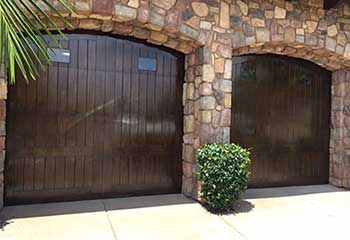 New Garage Door Installation
Customer Issue: Needed a new door.
Our Solution: We advised this customer on what type of door would be the best choice for his garage. He decided to get one from Clopay's Reserve Wood collection, and our team quickly installed it for him and made sure the system was able to open and close safely.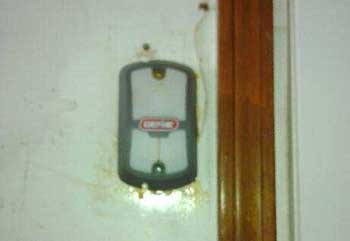 Opener Remote Control Failed
Customer Issue: Opener remote control not working.
Our Solution: Our technician checked the customer's Chamberlain KLIK3U-BK2 universal remote control and determined that it needed to be reprogrammed. After recalibrating the remote with the opener, he checked to make sure it was able to work properly again.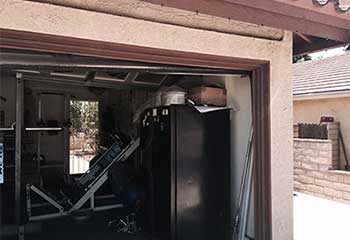 Garage Door Off Track
Customer Issue: Garage door gone off track.
Our Solution: The tracks were in decent condition so we just needed to get the door back into the correct position.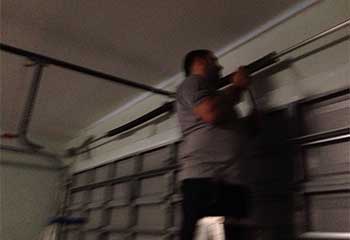 Spring Replacement
Customer Issue: Spring replacement.
Our Solution: We replaced both the broken and older spring to make sure the door is safely balanced, and ran a safety check as well to Mr. Faris's request.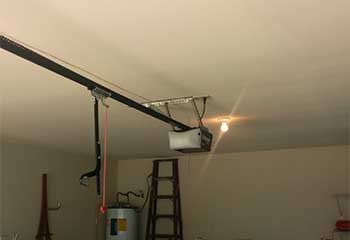 Genie Opener Installation
Customer Issue: Genie opener installation.
Our Solution: We installed Mrs. Bells's new Genie 4042-TKH SilentMax 1200 without issue and assured her it was the right model for her door.